Going to University can be overwhelming and exciting at the same time. However, one aspect of University, which will, be an on-going theme throughout your time there, includes 'pressure'. Pressure can come in different forms, ranging from family pressure, work pressure and even friendship pressure. However, luckily there are ways to work around this pressure to alleviate your stress levels and make your time at university a little more smooth sailing. Below are my eight ways to handle pressure whilst at university.
Tip 1: Have a master list and daily plan 
Now, you're probably wondering, "What is a master list" right? Well, a master list is basically your main list of all your tasks. This means that it's a list, which includes all your main priorities for the day ahead. Further aiding you in getting tasks done with efficiency and clarity. Directly aiding you in the long term as you'll be keeping yourself organised from the get-go. It will also give you a piece of mind in getting those really important tasks done before starting on your side projects/mini-tasks.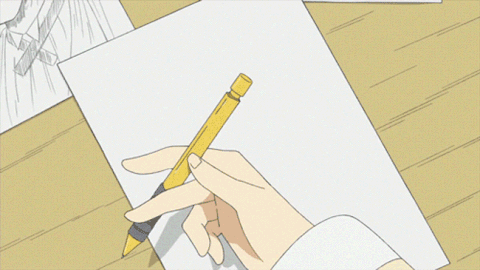 Tip 2: Stay inspired (idols, inspirational quotes, future job prospects) 
Finding inspiration is easy but staying inspired can prove challenging if you don't have the right strategies in place. This includes understanding what inspires you and those idols, which you look up too/are motivated by. Overall retaining your wave of inspiration by keeping yourself inspired by various aids etc. Not to mention helping you visualize where you want to go (professionally) and how you'll get there.
"Be bold, brave, grounded and inspired"-Anonymous
Tip 3: Enrol in different societies/clubs and youth groups
Enrolling yourself in different societies and clubs will give you another outlet to relieve stresses and daily pressures of your day. It will also help you to make new friends and meet unique characters in every session. Joining will also help you to boost your confidence and may even ignite a new side project or hobby for you to carry on with.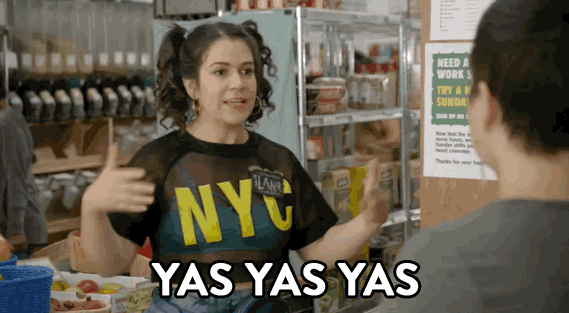 Tip 4: Start doing yoga/thinking mindfully (expanding your consciousness)
If you're like me when it comes to mindfulness thinking and focus, then you'll definitely understand that you'll need a lot of patience and time to really establish and maintain your focus levels mindfully. Fear not, however, because as soon as you train yourself and bring in more of a structured routine, staying mindful and giving time for yoga/equivalent will become more natural and fluid. Below are a few reasons why Yoga can aid your organisational skills:
• Helps with stress levels
• Will provide you with a safe outlet to alleviate pressure
• Good for the mind, body and soul
• Great for posture
• Good for body physique and general flexibility.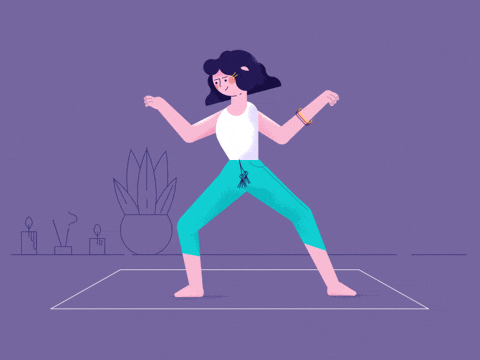 Tip 5: Learn to bullet journal
Bullet journaling involves incorporating your feelings, thought processes and actions within one format. It also includes your tasks, extrinsic and even intrinsic goals. Overall it's your own personal pocket philosopher with aids, prompts and quotes for everyday pressures and situations. It's also a journal, which you can start yourself or even fill out by purchasing your own version from all major booksellers. So what are you waiting for get bullet journaling and start building on your goals, your own ideals and more.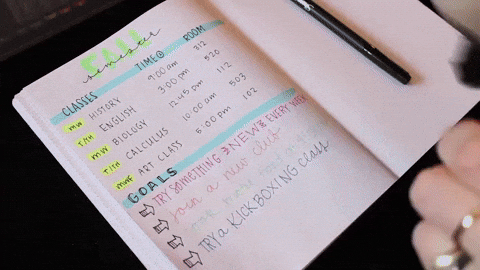 Tip 6: Invest in stress therapy aids (such as painting, colouring books and more)
Therapy aids are a great way to unwind, promoting creative thinking and mindfulness in the process. They will also help you depend on a stress-free activity more frequently. Aiding you in how you manage your stress levels to how you make the best use of your time productively.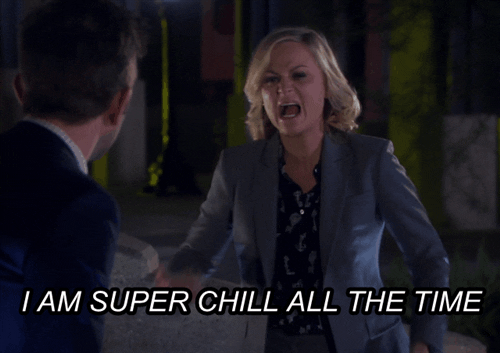 Tip 7: Schedule in enough breaks in your day. Don't burn yourself out by taking too much on.
"Schedule Schedules"
This means working in chunks or setting aside time to reflect/chill. For example, if you decide to work in the morning until the afternoon, then schedule a break between either for 10-15 minutes. This will help you refresh yourself and help to keep focus levels consistent as opposed to burning yourself out quickly showing in your work sporadically.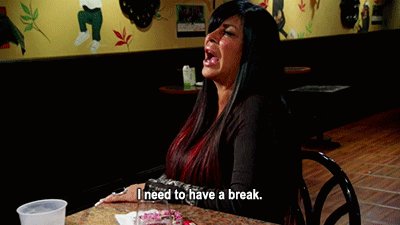 Conclusion
Overall managing various pressures at University is vitally important. You'll find that a lot of the pressure will get to you at one point or another. But with helpful strategies (like the ones above) you'll be able to navigate your way through various pressures and ultimately focus on your university journey to get you where you want to be. Through patience, clarity, focus and above all your driving passion (for your course subject).
To conclude, look after yourself, be bold with each decision and cherish your university experience as it's certainly an experience like no other.
If you have any other ways of coping with pressure then why not comment with some of them below.
Thank you for reading 🙂
Written By Ashish Patel
GIF Source